What Is Hinge's Most Compatible Feature?
Hinge's Most Compatible is a feature that helps you find a match that fits your personality. It does this by searching through hundreds of thousands of profiles to find those that are similar to yours. Once it finds a profile that seems to fit, it sends you a notification letting you know there is a person out there who might be right for you.
This feature was created to help you find a long-term partner. As you continue using Hinge, the algorithm learns your preferences and looks for profiles of people who are similar to you. Then, it shows you the ones that seem to be the most compatible.
You'll never have to worry about being matched with someone who doesn't fit your personality. You'll also never have to waste hours scrolling through dozens of profiles that don't interest you. Instead, you'll receive notifications whenever someone who seems to be a great match comes along.
How Does Hinge Most Compatibility Work?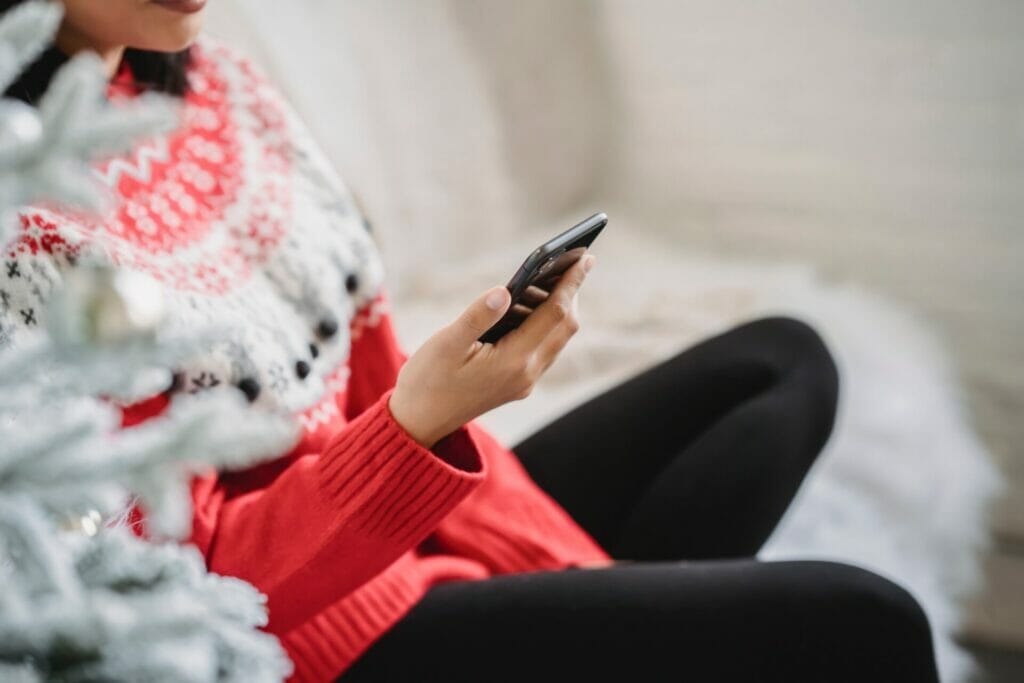 Hinge uses a combination of machine learning algorithms and the Nobel-prizewinning Gale-Shapley Algorithm to pair you with the person you're most compatible with. You'll receive a push notification if your Most Compatible match has been delivered.
During the testing phase, Most compatible suggested matches swapped phone numbers 8x more often. They theorize that makes it more likely an actual first date occurs.
Through a combination of machine learning, the Gale-Shapley algorithm, and the Nobel-Prize-winning Gale-Shapely algorithm, Hinge a popular dating platform pairs you with the person you're most likely to have a good first date with.
AI Matching
Hinges AI matching algorithm analyzes all the information you provide in your profile, including your responses to the 3 questions, recommends compatible matches for you, and increases the match rate.
To make sure you're attracting high-quality matches, use the app thoughtfully and regularly. Put some real effort into answering the 3 questions, and don't forget to review your successful matches every now and then.
Since it's a process that takes place over time, using the app thoughtfully and frequently will help thousands of singles to find higher-quality matches recommended by the Hinges AI matching algorithm.
What Is Hinge?
Hinge is a location-based dating app that is designed specifically to find long-term relationships. It's not a hookup app, nor is it meant to be used for casual encounters. Instead, it focuses on finding compatible couples who are interested in getting stable marriages.
This popular dating app works by using a well-thought-out algorithm to match users based on their interests and preferences. As a result, 3 out of 4 dates will lead to a second date.
Who Uses Hinge?
Hinge is a modern dating app that caters specifically to young adults between the ages of 18 and 34. Since its launch, Hinge has grown rapidly and now boasts over 10 million monthly active users.
Almost half of Hinge's users are between the ages of 30 and 49, and it's currently the third most downloaded dating application in the United States.
Hinge is a great choice if you're looking for a serious relationship. You'll find plenty of compatible matches of friends within your age range, and there's no pressure to start chatting right away.
How Does Hinge Work?
Hinge is an online dating app that helps you find compatible matches based on your interests. It uses algorithms to select profiles that match yours based on your likes and dislikes. You can choose to pass or like each profile, and you can leave comments on someone's photo or ask to start a conversation.
You can use Hinge to meet new people, connect with old ones, and explore new hobbies. It's free to download, and there's no sign-up required. All you need to do is add your email address and password to log in. Here are some initial setups on Hinge to get started:
Discover Feed
You can find the Discover feed by tapping the H icon located at the bottom of the page. From there, you can view profiles one at a time, starting with the most compatible person.
Each day, you should receive one most compatible matches, which is determined by the app's algorithm. Once you've liked a profile, you can leave a comment or a rose. Free users can like up to ten profiles per day. If you're not interested in any matches, simply tap the X button to skip to the next profile.
The hinge allows you to start conversations by liking specific material within people's profiles. Tap the "Heart" button displayed next to that piece of content: You'll then be able to send a message or a rose along with a "thumbs up" if you want. You can "Like" up to ten profiles per 24 hours for free.
Standouts Feed
You can browse through the Standouts feed to find great matches. These are people that Hinge thinks you'd be interested in meeting. You can send them a free rose if you think they might be a good fit.
Tap on any of the prompts to view the person's profile. You can also swipe left or right to move between prompts. Sending a rose gives your profile a higher ranking in the potential match's feed. However, sending a rose doesn't guarantee that you'll meet up with that person.
You can only send one free rose per week. After that, you must pay $3.33 for each additional rose. You can purchase multiple roses at once.
You can send one free rose to everyone on Hinge. But after that, you must pay for each additional rose. You can purchase multiple roses at a time.
Likes You Feed
Tap the heart icon at the top right corner of the Hinge app to view who has "Liked" your profile. This app lets you find matches based on mutual likes. You can browse profiles and send messages to anyone who has liked you. Once you've found a match, you can start chatting right away.
You'll notice that there are two tabs at the bottom of the screen. One tab is for free users, and the other is for paid subscribers. Free users only have to scroll through each member's profile one at a time, while paid subscribers can access a grid view and see everyone at once.
Once you've found a match you'd like to chat with, simply tap the X to pass or click the conversation icon to return to the list.
Match Feed
You'll notice that the Match Feed shows only those matches that are currently available to date. However, if you scroll down, you'll see that there are still plenty of matches that haven't responded to you yet. These matches are waiting for you to reach out to them.
To start chatting with a match, simply tap the conversation icon at the top right corner of the screen. Then tap the person's profile picture to send a message.
From the messaging screen with your matched, tap "Date from Home" then tap "Ready". When your match does the same then Hinge will notify you both that there's mutual interest in moving the conversation of the app. You can always edit your answers at any time by tapping "Date from Home" and after that tap "Change Answers."
Video Prompts
Hinge is a dating app that allows users to connect with others through video chats. During a video chat within the app, both people can view Hinge's Video Prompt icons in the screen corners. These prompts include five questions that encourage conversation between two people during a video call.
Each theme comes with a set of five unique prompts that will appear on the screens of both participants during a video call. You can change the theme at any time, so if you find yourself bored with the current theme, simply switch to another one.
You can also customize the prompts to fit your needs. When tapping the Video Prompt icon, the user can select the conversation topic and move through the prompt cards one by one.
Hinge Most Compatible Algorithm
The hinges algorithm is a proprietary algorithm that analyzes all the data you provide and recommends compatible matches for you. It looks at your response to the 3 Hinge prompt answers, your actions within the app, and the types of people who like and comment on you.