Why Is Blind Date Not Working On Tinder?
If you've tried using Tinder's blind date feature and it isn't working, then make sure you're on Tinder during the blind date hours and you're not blocked from seeing matches. Also, make sure that you're using the latest version of the app and try changing your location.
You should also consider contacting Tinder support if you still haven't found any answers after trying all of those steps.
What Exactly Is Tinder's Blind Date?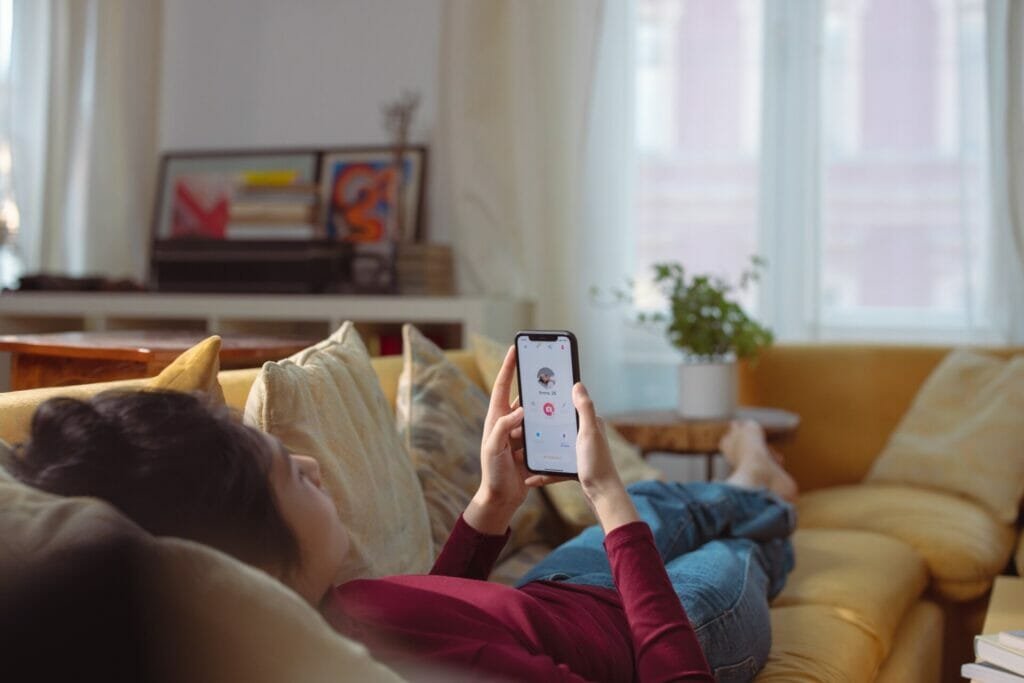 A blind date is a new chat feature on Tinder that allows users to chat with strangers without knowing anything about them. You'll be able to talk to someone just a few times before making a decision about whether or not you'd like to continue talking to them.
What Is Tinder's Blind Date Feature?
Tinder's blind date feature is a great way to meet new people. You'll be able to ask questions and get to know someone before deciding whether or not you'd like to talk to them further.
You can use the prompts to get a conversation going, or you can simply use them to get to know someone.
Why Am I Unable To Find A Blind Date On Tinder?
Blind dates are a good way to meet new friends. However, if you're unable to find a blind date on Tinder, there may be several reasons why.
You should be using the most recent version of the Tinder application.
Try turning your phone off and logging back in.
Make sure you're on Tinder between 6 p.m. and midnight local time.
What Exactly Is Tinder Hot Takes?
Tinder hot takes are Tinder's version of speed dating. Instead of meeting random people at bars and clubs, you'll be matched with people through Tinder's app. After chatting for a certain amount of time, you'll either decide to match or not. If you decide to match, you'll be able to start messaging the person right away.
How Does Tinder Hot Takes Function?
Tinder Hot Takes is a new feature that allows Tinder users to participate in speed dating app games. These games are only available during certain times and days, so if you want to participate, you'll need to sign up for alerts. Once you've signed up, you'll receive notifications whenever the event begins.
You can't see the other user's profile, so you'll have to rely on the questions they ask to determine whether or not you should swipe right or left. If you do end up matching with another user, you'll be able to start a conversation within 30 seconds.
Why Should You Use Tinder Hot Takes?
Tinder Hot Takes is a dating app where users answer multiple-choice questions to find potential matches. Users can ask anything from "What's your favorite food?" to "Do you prefer cats or dogs?" to "Who was your childhood crush?"
You can use Tinder Hot Takes to impress women with your witty answers. Because you can't see each others' profiles until after you've matched, you'll be able to talk to someone of your own level.
How To Make Use Of Hot Takes?
Hot takes are a great way to find out if there is any chemistry between two people. Instead of meeting someone face to face, you can ask questions online and see if there is any spark between the two of you.
You don't have to worry about being judged because you can't see the other person's profile. All you have to do is answer a couple of questions and then decide whether you'd like to continue talking to them.
What Should I Do If My Tinder Hot Takes Aren't Working?
There are likely to be some bugs and misunderstandings about how it functions. Let's take a look at some of the common issues people are experiencing.
You Are Unable To Access Tinder Hot Takes.
If you're using Tinder, then you may find yourself wondering if there's any way to access Tinder Hot Takes. Unfortunately, there isn't. You'll need to wait until after 6 PM local time to access it.
If you try accessing it during those hours, you won't be able to access it at all. However, if you're still interested in meeting hot singles, then you should consider checking out our list of dating apps instead.
No Match
If you've tried normal Tinder blind dates and haven't had any luck, there are a couple of reasons why this could happen.
It could be that you're trying to use the app in a location where there isn't enough interest in meeting new people.
It could be that the person you matched with doesn't actually exist.
It could be that they're a fake tinder profile that has been flagged but still shows as active.
The Text Bar And Keyboard Are Not Visible.
If you've tried all of those tips and still haven't gotten any results, then there really isn't anything else you can do except wait and hope that Tinder fixes the problem.
You might think that you should report the problem to Tinder, but unfortunately, they won't tell you what they're doing to fix it. Instead, you'll just have to keep trying until they figure it out.
Where Can I Find Tinder Hot Takes?
You'll find Tinder hot takes on the Explore page under the section called Hot Takes. You can access the Explore page by clicking on the hamburger menu icon at the bottom right corner of the screen. Then select Explore.