Best time to boost on hinge – Hinge Boost Review: Is It Worth It & Best Time To Boost
Hinge is one of the newer dating apps on the scene, and it has gained a lot of popularity in a short amount of time. So, you're probably wondering if it's worth your time to try out. Well, here's what you need to know. According to some recent studies, the best time to boost your profile on Hinge is in the evenings, especially during weekends as that's when a lot of people are free. And yes, it is definitely worth it! Hinge has already matched lot's of people, so you're sure to find someone special. Give it a try today.
Hinge Boost Review: Is It Worth It & Best Time To Do It!
If you're looking for an easy way to get unlimited likes, then a Hinge "Hinge" boosts your visibility briefly, which the app claims results in more matches. Is it really worth it though?
This quick guide to boosting your Hinge account has everything you need to know to get started.
Hinge Boost Explained
Let's begin by looking at the basics:
What is Boost on Hinge?
A Hinge Boost lets you make your profile one of the top profiles in your neighborhood. It works by paying for an hour's time period of increased visibility.
Similar features include Bumble Boost Spotlight, Bumble Premium, and Tinder Boost.
With Hinge, each boost lasts for an hour after which you'll receive a pop up notification telling you that the boost has ended.
You can also check how much time is remaining for your boost by looking at the "Boost's Time Remaining" counter displayed in the "Liked You" section of your Boost page.
If you use a profile booster, other Hinge members won't know you bought one. However, you'll see how many likes you received from using it.
On the "Likes You" page, you'll see a lightning strike next to the names of any users who liked your page while it was boosted.
If a match results from the Boost feature, there will be a lightning bolt next to their profile picture in your "Matches" list.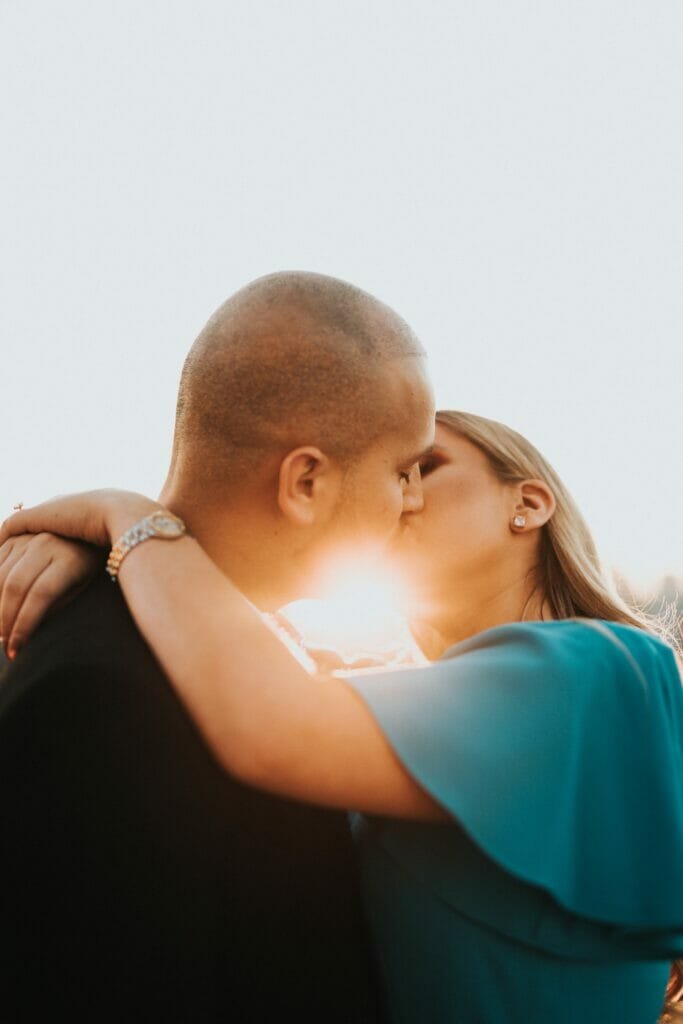 During boosts, Hinge's matchmaking algorithm shows your profile to users who best fit your preferences. If you have specific criteria for finding someone, the algorithm may also display your profile to users who don't quite fit your criteria but might be a good match for you nonetheless.
Hinge boost will work to its best if you have made a good hinge profile. We have also written an article about it, you should read it to learn more about good hinge profiles.
Hinge Boost Vs Superboost
There are two types of boosts: a regular boost and a super boost. A regular boost lasts one hour. A super boost lasts 24 hours.
Before you go after the nuclear option (boosting), consider trying the regular version first.
You can't pause or stop a Superboost, so if you're trying to get more people using your app at peak times, you might be paying too much for it.
If you want to get the most out of your Hinge boosting strategy, you might want to buy a few one-hour boosters and then figure out when to use them.
How To Activate Hinge Boost
There are two main ways to use the Hinge boosts feature.
There are two ways to boost your Likes: by bringing up the 'Likes You' page and tapping the boost button, or by bringing up the profile page and tapping the boost icon there.
If you tap the button, you'll see your Hinge boosting options. You can select one, three, five or a super-booster.
When you've paid for your boost, you'll use this exact same button to turn it on.
Hinge Boost Cost
You can buy one Hinge boost for $9.99, two for $8.99, three for $8.99, five for $7.99.
A Hinge superboost costs $19.99.
Hinge Boost & Superboost Cost $1 for a boost – and you can buy three at once for $9.99, while five at once costs $39.95. Lastly, a single superboost costs $19.99.
The Best Time To Boost On Hinge
According to Hinge's internal statistics, Sunday nights are when people use their profiles the most, so they're the perfect time to increase likes on Hinge.
A 2020 study by Reincubate showed that Friday, Saturday and Sundays were the most popular nights for online daters. On Saturdays, nearly half (46%) of Saturday users were active between 8 p.m. and midnight.
Evening hours are typically when people have more free time to use online dating sites than during the daytime. That matches up with the results from the Reincubate survey, which showed that 41 percent of all users were most likely to be using online dating sites at night.
A majority of people who responded to a recent online dating app study surveyed said they were least likely to be active on Tuesdays.
Do Boosts On Hinge Work?
Hinge says "yes" — but claims up to 11 times more people will see your boost.
But having more profiles viewed by potential dates isn't really the endpoint. What you really need is for more potential dates to view your profile and then "like" it so they can start messaging you.
Boosting your profile on Hinge might increase your number of views, but it won't necessarily result in more matches. If you boost a mediocre profile that doesn't appeal to the people you want to date, you're just wasting money.
Is the Hinge Boost Feature Worth It?
Yes, usually. It's best used when there are lots of people in your area.
The main purpose of the Hinge Boost is to get you into the top few percent of people who use the app.
It makes no difference if you're from a small town or a big city; if there aren't many people nearby, it won't help much either way. It's only worth it if you're living somewhere where there are lots of people like an urban area.
Things To Do Before Using A Hinge Boost
You may be able to maximize the money you spend on a Hinge Boost by taking advantage of all of the features that Hinge offers on it's Premium Feature. One way to get started would be to start by using all the slots that you're given.
It makes a lot of sense since it's the first thing any potential matches will see no matter if you have an active boost or not.
The next step is to complete all three of the fields that Hinge provides for you. These fields include filling out your name, email address, and phone number. They help prove that you're not a robot by showing that you've connected your Instagram account.
Does Hinge Boost Work? – What Other Hinge Users Say
You shouldn't use Hinge Boosts lightly because they're expensive.
Even if you use Hinge boost at its best times, is this feature worth using?
One Redditor shared his experience with using Hinge Boost, and many others chimed in:
Intrepid-finding8417 says: 'I stopped dealing with that boosting thing from dating apps long ago.' Once you realise that this kind of thing is designed to get you spending cash, you'll know it's pointless. More ladies can see you. Okay. If your profile isn't perfect then the boosting is still pointless.
Behold_the_man says, "It's not worth $14.99
A number of women don't swipe because their "Like" queue is already filled up by others' likes.
Lots of great tips in this Reddit thread about when to boost your Hinge score.
However, the main issue with Hinge Boost is not that many women don't use it because they receive too many likes from men.
As a guy, you're better off buying Hinge Preferred if you really want to receive more matches so you can like unlimited pictures.
Tinder Boost and Bumble boost and Bumble Premium are better because people tend to swipe more on them.
But since you only get limited Hinge likes per day and many women don't even swipe, Hinge Boost don't work that well.
Tips For Boosting On Hinge
To get the most out of this feature, knowing when to use it is the first thing you need to know.
However, you must have other pieces in place before a Hinge Boost has any chance of succeeding.
We would recommend you to read our article about the best hinge opener, in order to get the most out of your hinge boost.
How is Hinge different to other dating apps?
One clear difference between the two dating apps is the user experience.
Hinge is a dating app that is different from other dating apps like Tinder Boost and Bumble Boost and Bumble Premium. It was created with the intention of people being able to find relationships, not just casual hookups. Hinge matches you with people of like-minds, so you have a much better chance of finding someone who is compatible with you.
Hinge also puts an emphasis on common interests and connections. When you sign up for hinge, you're asked to fill out a little bit about yourself and what you're looking for in a partner. hinge then uses that information to match you with people who have similar interests and who are also looking for a serious relationship.
Hinge is a lot more relationship-oriented than other popular dating apps like Tinder Boost and Bumble Boost. When you sign up for Hinge, you are connected to your Facebook friends list and shown potential matches who are also on Hinge and share mutual friends with you. This increases the chances that you will find someone with similar interests as you, and who you're more likely to be compatible with.
Hinge is also a lot less superficial than other dating apps. On Hinge, you are shown potential matches' full profile information before you decide whether or not to like them. This includes their photos, answers to prompts about themselves, and any mutual interests that you may have. This allows you to get a better sense of who someone is before deciding whether or not to like them, which leads to fewer wasted swipes and more successful connections.
Well, for starters, hinge is all about quality over quantity. Unlike some other dating apps that show you a never-ending stream of potential matches, hinge only shows you a limited number of people every day. That's because hinge wants you to actually take the time to get to know each person before deciding whether or not you want to date them.
On Tinder Boost, Tinder Super Boost and Bumble Boost and Bumble Premium, you don't need to put any effort and thought into your conversation, well maybe it's as a result of the hookup culture Tinder Boost, Tinder Super Boost and Bumble Premium is inherently known for. However, on Hinge, you need to put in efforts into initiating conversations.
Conclusion
We've looked at the best time to boost your dating profiles on Hinge and whether or not it's worth it. It seems that boosting your profile in the evenings of weekends is ideal, as this is when users are most active.
Additionally, boosting your profile can result in more matches in your age range and a higher rate of conversations. If you're looking for ways to increase your chances of finding love online, boosting your dating profiles on Hinge may be a good option for you.
Have you tried boosting your profile? What were the results?